Lunch at Weston Rhyn
We know how important good food is for your child. Great quality, freshly prepared food is a vital part of the school day.
Children who eat a balanced, healthy diet are more likely to be alert in class and have more energy to enjoy an active lifestyle.
Weston Rhyn Primary School Lunches are provided by Shire Services
Universal Free School Meals
All children in Reception, Year 1 & Year 2 are entitled to a free school meal that's currently a saving of £2.40 per day (£12 per week).
Free School Meals (Pupil Premium)
You may be eligible for Free School Meals if you qualify for other benefits. Please visit the Shropshire County Council website (My Free School Meals) to see if this is something you would qualify for. If your child was eligible for free school meals, the school would also get additional funding through Pupil Premium.
Packed Lunches
Please can we ask that all drinking water brought into school are in water tight, plastic bottles and we also suggest that children bring in a healthy packed lunch.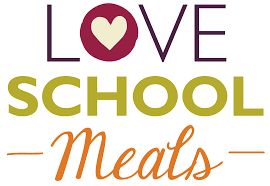 A message from Shire Services:
At the heart of what we do is our passion for great tasting, healthy, locally sourced food. The menus are driven by our customers' feedback and our extensive experience in the education sector.
All our dishes are supported with recipes and prepared by craft trained staff. This combination creates great tasting and well-presented food options on the counters for the students.
We have been awarded the Food for Life Gold Catering Mark from the Soil Association. This independent assessment is your guarantee that we provide high quality, fresh food that you can trust.
75% of meals are freshly prepared
50% of produce is locally sourced
All eggs are free range
All meat satisfies UK animal welfare standards
Our latest lunch menu: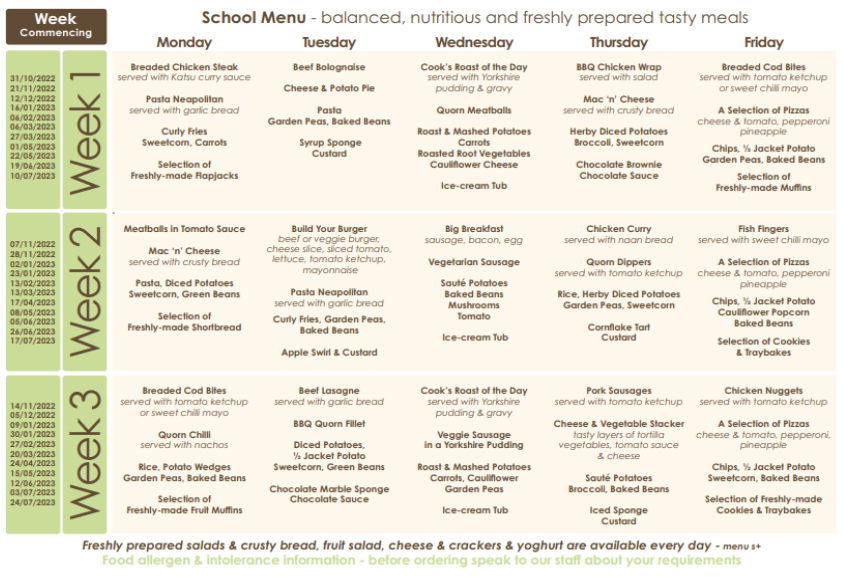 Our New Menu from September 2023