Reading and Writing
Our aim is for Weston Rhyn children to foster a love of literature. We aim to promote curiosity and broaden their understanding of the literary world by having broad and varied exposure to authors. We believe that competence in reading is the key to independent learning and has a direct effect on progress in all other areas of the curriculum. Therefore, reading is given a high priority at Weston Rhyn, enabling our children to become enthusiastic, independent and reflective readers across a wide range and types of literature, including different text types and genres, book, posters, magazines, signs and newspapers. Our children will be 'readers', not just children who can read.
'Reading is fundamental to education. Proficiency in reading, writing and spoken language is vital for pupils' success. Through these, they develop communication skills for education and for working with others: in school, in training and at work. Pupils who find it difficult to learn to read are likely to struggle across the curriculum, since English is both a subject in its own right and the medium for teaching. This is why the government is committed to continuing to raise standards of literacy for all.'

Department for Education
We provide children with a variety of Reading experiences, supporting and guiding them, but also ensuring they have opportunities to access high quality texts independently.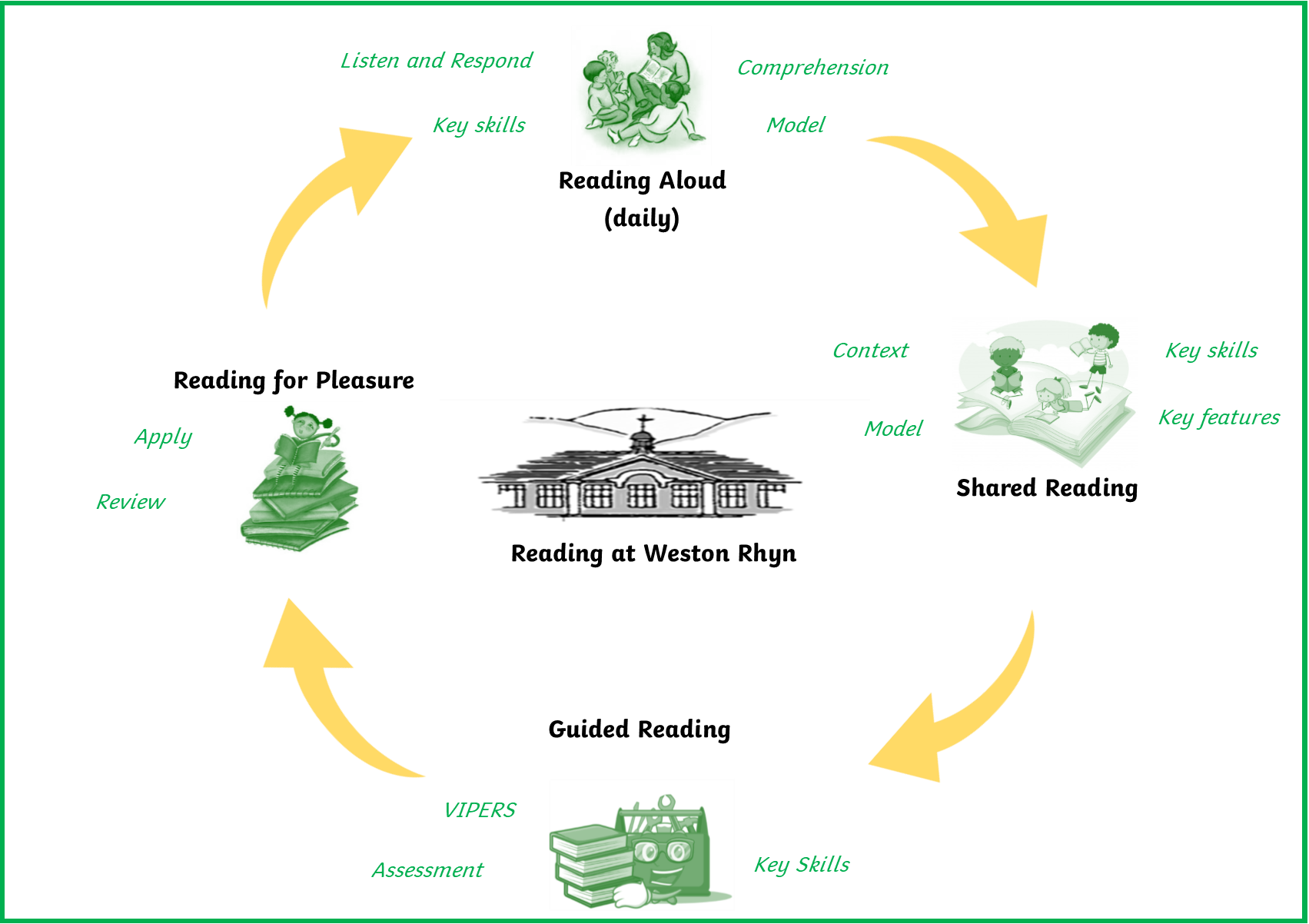 Forming clear connections between Reading and Writing is a key aspect of our curriculum and our planning cycle ensures that children are developing their skills in tandem.